I recently have been made aware of Extra's new line of gums called Dessert Delights.  I have been quite impressed with all of the flavors I have tried thus far: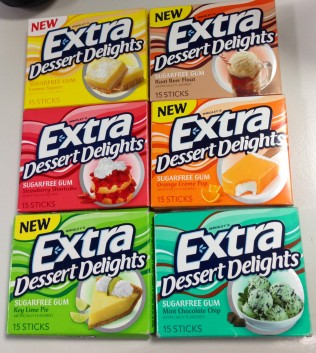 I was a little surprised to find that one of the flavors I had recently purchased as 'NEW' expired the month before I purchased it:

As of today, the website shows a different list than I have here, and does not include two of the flavors I have found:

For the variety as a whole, I rate this 3/3.  This gum gets the Rose Bush seal of approval.